Learn about Schiphol Airport for incentive groups that travel to Amsterdam. This blogpost is dedicated to the number one port of entry for incentive groups into Amsterdam. Our beloved airport Schiphol Airport. Schiphol is located some 15 kilometres southwest of Amsterdam. Schiphol opened on 16 September 1916 as a military airbase. The end of the First World War also saw the beginning of civilian use of Schiphol Airport and the airport eventually lost its military role completely. By 1940, Schiphol had four asphalt runways at 45-degree angles. The airport was captured by the German military that same year and renamed Fliegerhorst Schiphol. The airport was destroyed through bombing but at the end of the war, the airfield was soon rebuilt. In 1949, it was decided that Schiphol was to become the primary airport of the Netherlands.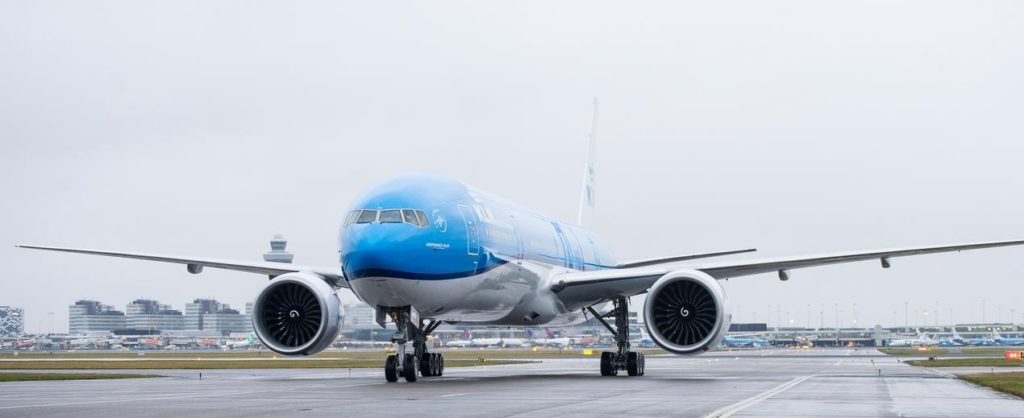 Nowadays Schiphol is the third-busiest airport in Europe (after London Heathrow and Paris Charles de Gaulle). In 2019 over 71,7 million passengers travelled through Schiphol Airport. With flight connection to 332 international airports, Amsterdam is easily reachable from all corners of the world through Schiphol Airport. The airport boasts a 'one terminal concept' with 4 main arrival and departure halls in the same building along with a shopping centre and train station on Schiphol plaza. In this blog post you'll learn the ins and outs of arriving and departing with your groups.
Arrivals
A good first impression is essential, especially at a busy airport. Depending on wishes and budget the possibilities are endless. Regardless of budget, we naturally strive to give guests a great experience from the first moment and this is how we do it!
"You never get a second chance to make a first impression"

– Oscar Wilde
The flavours are…
Group arrival without airport assistance
You have a well-travelled group, are on somewhat of a tight budget and your tour leader has been to Schiphol a dozen times. The group clears customs and walks from the arrival halls over Schiphol plaza outside to the coach. Keep in mind that unlike sedan and minivan drivers the coach drivers are not allowed to leave their coach alone on the parking lane. The coaches will wait outside the main entrance, which is just a 4-minute walk from the arrival hall.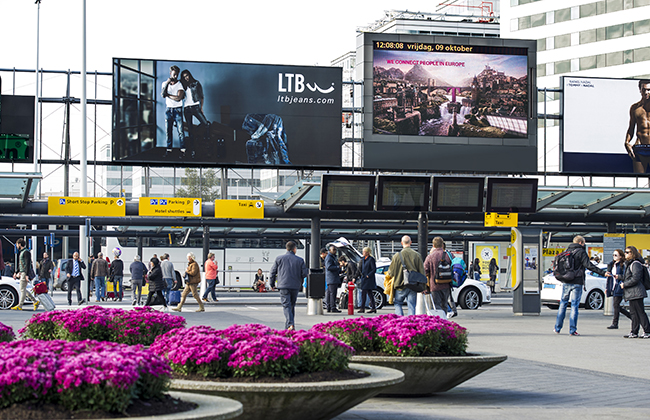 Individual scattered arrivals without airport assistance
Guest arrive on Schiphol airport and are greeted by the driver at the arrival hall or at the meeting point on Schiphol plaza. As described, drivers can come inside the terminal building and pick up guests. As Performance Travel, this is the only option we offer for pick up without assistance. There is a charge for parking (17,50) of the vehicles, but it's a no brainer opposed to letting the guests contact the driver and trying to meet somewhere on the airport. When opting for this solution we recommend meeting drivers at the designated meeting point on Schiphol Plaza only. Some clients want their customers picked up directly after clearing customs in the arrivals hall. The issue here is that behind customs the passport checkpoint feeds the passengers into the luggage belt area and then they walk onwards through customs into the arrival hall. Now, the arrival hall listed on the screens (or on the Schiphol app for that matter) is based on the luggage belt the flight is assigned to.

Example
Your participant walks through passport control feeding him to the belts assigned. His flight is assigned to belt number 11, which would correspond with arrival hall 2. However, your participant only has hand luggage and immediately exits through arrival 1. The driver is waiting for the participant at arrival hall 2 and they miss each other.
Performance Travel solution for above problem
We provide a welcome text message solution to tackle this problem. We charge €1,50 per personalized message, it goes something like this:

Dear Mr / Mrs ….,
On behalf of … a warm welcome to Amsterdam. Your luggage belt is … and your driver … is waiting for you in arrival hall … The driver will be carrying a … logo. You can contact him on ….. If for some reason you can not find him and contact him, please call …. and we will be happy to assist. See you soon. with kind regards, … travel team
Group arrival with airport assistance
Most incentive groups that travel through Schiphol Airport (or meetings for that matter) want to have a dedicated person on the airport for the arrival. This person is in touch with the tour leader and coach driver and gives the guests a warm welcome at the arrival hall prior to escorting them to the coach.
A Dutch surprise..
To make the guests' arrival extra special, we can provide hostesses dressed as Dutch Cheese Girls and welcome the guests with a cheese platter or small syrup waffles. This small Dutch touch will make the guests feel special and directly involve them in Dutch culture.
Individual scattered arrivals with airport assistance
Guest arrive on Schiphol airport and are greeted by hostesses at the arrival halls who walk with the guests to the meeting point and hand them over to the airport coordinator and drivers. Naturally, depending on how packed the flight manifest is the drivers can wait with the hostesses at the arrival hall and dispatch straight from there to the garage. Naturally ' A dutch surprise' is a possibility for scattered arrivals as well.

Alternative transfer.. take the train
The train is a fast and easy alternative to travel to Amsterdam, Rotterdam, or The Hague. Schiphol Plaza is located above the train station. The airport coordinator / hostess can provide train tickets to arriving participants and show them the correct platform. One of the advantages of traveling by train is that people don't need to wait for each other before they can leave.
The direct train to Amsterdam departs every 6 minutes and takes between 15 – 20 minutes.
The direct train to Rotterdam takes either 50 minutes (intercity) or 26 minutes (intercity direct) and departs every 10 minutes.
The direct train to The Hague Central Station takes 30 minutes and departs every 15 minutes from Schiphol Airport.
Comparing these travel times with a regular coach/sedan transfer, it might be more efficient to take the train instead. Of course, it depends on the hotel's location and how far the guests would need to walk from the train station. And of course it's a matter of wanting to have your participants travel on trains to the hotel. We find that it rarely happens that clients actually ask for train alternatives. We do however think that the sustainability factor along with budgetary reasons will support train transportation on programs more and more.
Departures
There comes a time… The program was a success, the participants are motivated and inspired and it's time to go back home. As explained Schiphol airport is a one terminal concept. The departure halls are on the 1st floor above the arrival halls. There is a designated drop off lane right in front of the departure halls doors. Prior to departing to the airport we get the check-in desk and gate information and this is shared with the driver, so he knows where to drop off the guests. Our designated project manager or airport coordinator accompanies the guests inside to their respective check in desk or luggage drop off point.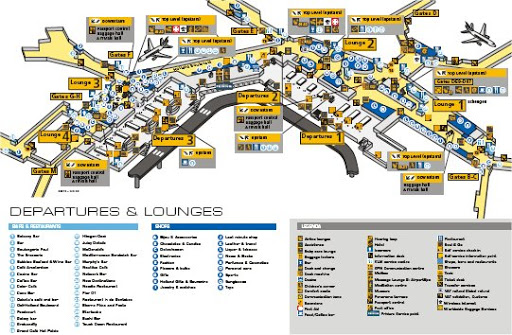 Recommended allowance from Amsterdam city to Schiphol
Domestic Europe departures: 2.5 hours prior to scheduled departure time
Intercontinental departures: 3 hours prior to scheduled departure time
Airport Services
We could dedicate a complete blog to solely this subject. Schiphol airport is a massive airport. Naturally services tailored to making airtravel as comfortable as possible for passengers are at the core of what they do. Also for (incentive) groups there are a number of facilities to enjoy. We list a few, but the list is naturally more extensive. Feel free to always ask!
Lounges: Outside of the airline lounges used by business class / first class travellers, there are a number of lounges that can be used and be reserved for (parts of) your group. ,
Branding: Both in the terminal building as in front of Schiphol Plaza on the square the airport offers possibilities to have branding displayed. For one of our customers we provided welcome desks at designated points in the arrival building (large group with over 250 individual arrivals scattered over 2 days), where guests would receive a welcome pack and be assigned to their driver. But outside there is also a display possibility on Schiphol Plaza's square. It's only 2 x 2 and comes at a hefty charge, but there are possibilities.
Porterage service: Schiphol airport is surprisingly compact and the Dutch are 'do it yourself' oriented. It's not common to see porterage service in the airport, but it is possible to book. As is gate pick up and escort behind customs.
F&B: Schiphol airport has many restaurants and bars. The F&B outlets are surprisingly cooperative for private welcome sections for groups. And just a 5 minute stroll away one finds great hotels like the Sheraton and Hilton hotels, who would love to welcome you.
So there you have it, Schiphol Airport for your groups in a nutshell. Brought to you by your friends at Performance Travel DMC from Amsterdam. Your one-stop shop for incentives, meetings and events in The Netherlands. Whilst you are here be sure to read our other blogposts that you'll find over on the homepage